Missions We Support

---

"Born out of a Milwaukee Sunday school class in 1957, Shepherds moved into its original facility in 1964 to provide compassionate Christian care to adults with mental disabilities. Since then the lovely 85 plus acre Union Grove campus has grown to embrace a steady stream of new structures, built to accommodate a growing family of residents."


---
---
Atlanta Presbyterian Fellowship - atlanta-rpc.org

A church plant of the Reformed Presbyterian Church of North America (RPCNA) with Rev. Frank Smith
Our Vision
We desire to see the transforming of individuals, families, institutions, and societies under the Lordship of Jesus Christ and for his glory. Our particular focus in Atlanta at this time is the English Avenue neighborhood – one of the roughest in the country, known for its heroin dealing and prostitution. Out of compassion for people living there, and motivated by love for our Savior, we minister with the goal of seeing a Bible-believing witness raised up there – one which fully embraces the teachings of the Protestant Reformation. (Continue reading more at the
website
.)
---
Slavic Reformation Society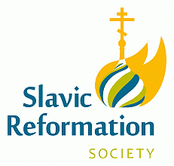 The ministries of the
Slavic Reformation Society
are focused in three primary areas: seminary
education, publishing and theological conferences.
---
Timur Anichkin is planting a Russian Reformed Church in Riga, Latvia.
Jesus gave the keys of the Kingdom to leaders of the church, promising universal victory to His Church (Matt. 16:18).
Click on this
link
to view more information about Timur and learn
about the important church plan in the heart of the former Iron Curtain.
---
---
More than just a ministry on the university campus, RUF seeks to be a ministry for the university. We strive to serve in this unique stage of a student's life in the world they live in, exploring together how the Lordship of Christ informs every area of life.

---
Metanoia Prison Ministries
http://pcamna.org/metanoia-ministries/
From the website: "Metanoia Ministries offers churches the opportunity to develop a discipleship and outreach ministry for prisoners in their own communities. We offer the key tools for an all-inclusive ministry including evangelism, discipleship and reintegration of prisoners. Correspondence courses are offered to prisoners by our churches, using the curriculum Metanoia provides...." Read more here.
---
Greenville Presbyterian Theological Seminary
http://www.gpts.edu/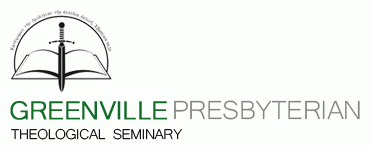 "Greenville Presbyterian Theological Seminary, a biblically grounded institution committed to the doctrines of historic Presbyterianism and the Reformed Faith! "

"We live in challenging times. Our country and the world urgently need passionate, articulate preachers of the gospel. GPTS seeks to meet that need. Founded in 1988 on the model of old Princeton, our ministry is to train pastors firmly rooted in the historic Reformed Faith who will faithfully shepherd their flocks."

"Our students are burdened to preach the Gospel; we do not want them to graduate with the burden of financial debt. Generous giving from individuals and congregations keeps our tuition substantially lower than that of other seminaries."

---
"Middle East Reformed Fellowship (MERF) is an evangelical Christian missionary organization which serves in the Middle East, North Africa and Asia on behalf of Reformed and Presbyterian Family of Churches and believers worldwide. Our work is bearing fruit for the Kingdom of Christ among the twenty-two nations of the Arab League and other Muslim areas in Africa and Asia. MERF strengthens national churches with ministries of evangelism, church extension, biblical training, and diaconal aid."
www.merf.org/index.php


---
---